Hotel restaurant in Meribel Centre
The Grange Restaurant in Meribel Centre
The restaurant located in the L'Eterlou hotel in Meribel centre, France, offers a delightful culinary experience for visitors. With its warm and inviting ambiance, the restaurant offers a cozy and relaxed atmosphere for guests to enjoy their meals.
The menu offers a diverse range of dishes, ranging from traditional French cuisine to international delicacies, with something to satisfy every taste bud.
The restaurant's skilled chefs use only the freshest and finest ingredients to create delicious meals that are beautifully presented.
The restaurant's friendly and attentive staff provides excellent service, ensuring that diners have an enjoyable experience.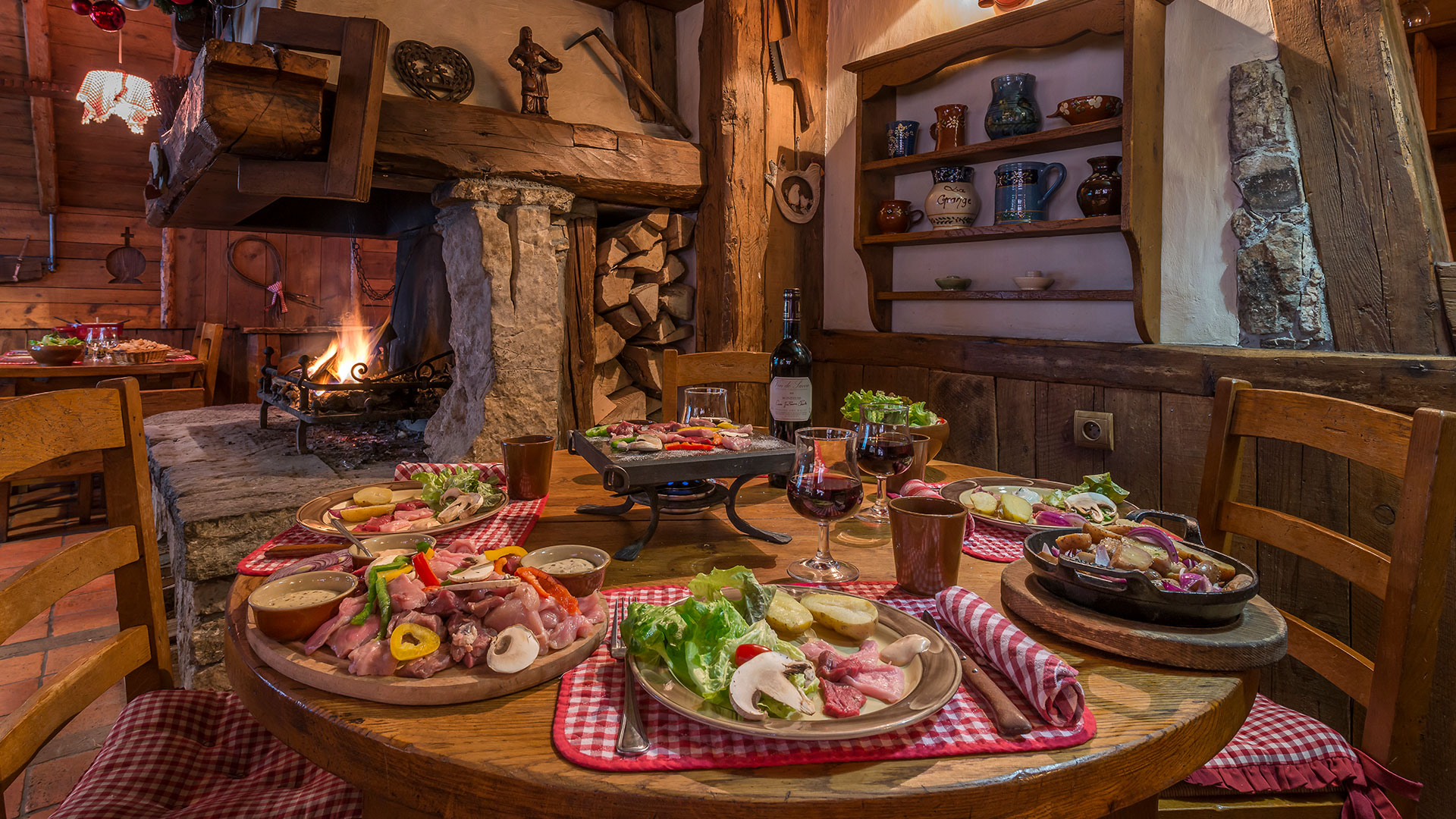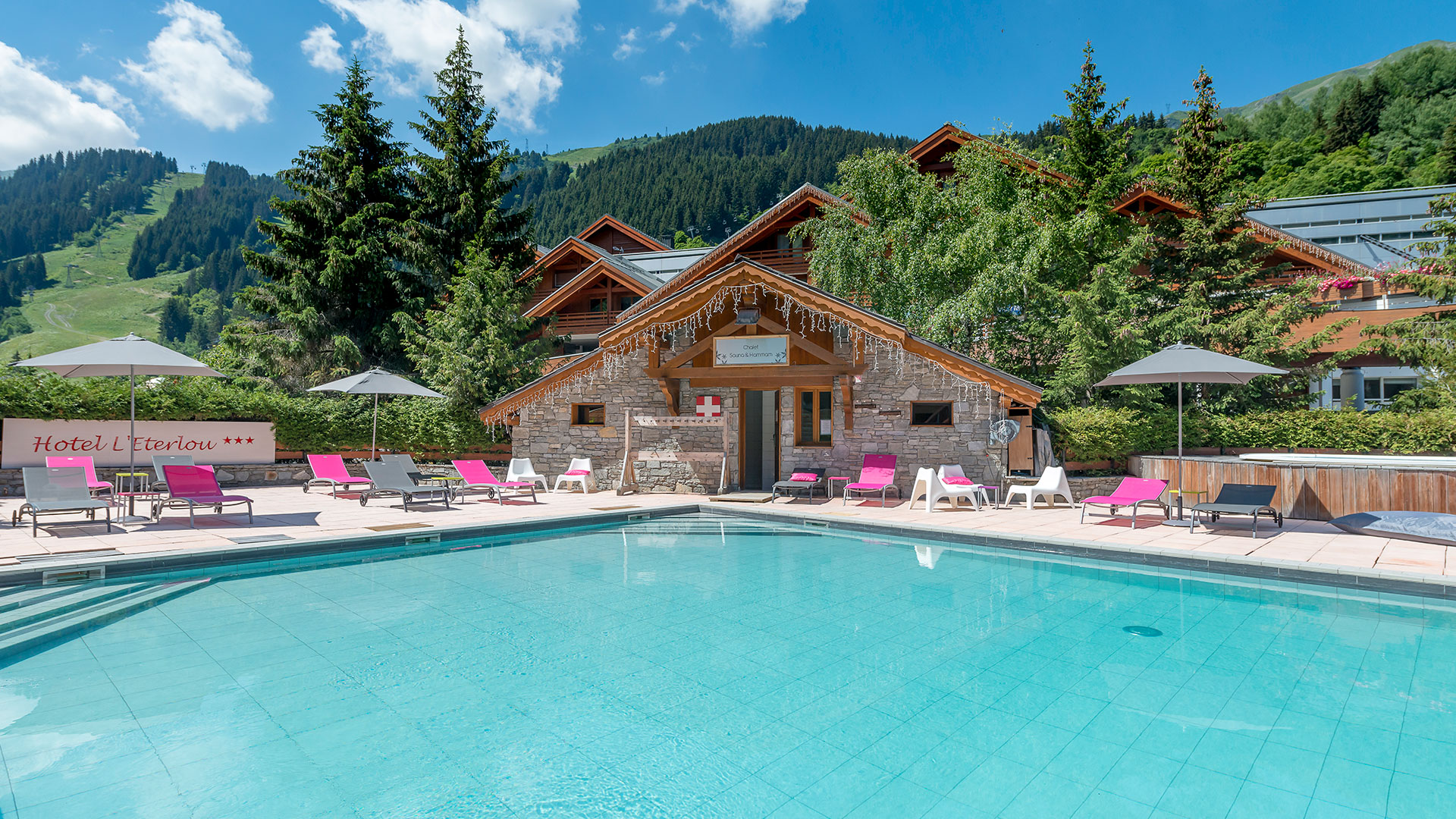 Services & facilities of our hotel
Our Hotel Restaurant in Méribel centre boasts a range of services and facilities to ensure guests have a comfortable and enjoyable stay:
The hotel features 62 rooms and suites, providing a range of accommodation options for guests.
The hotel's bar & restaurant in Meribel center offer delicious meals and refreshing drinks for guests to enjoy,
while the heated outdoor pool provides a perfect opportunity for relaxation after a day on the slopes.
During the winter months, guests can also enjoy the added luxury of bathrobes provided for their comfort.
For entertainment, the hotel offers a games room with Wi-Fi is available throughout the property.
The hotel's ski lockers, complete with boot driers, make it easy for guests to store their ski equipment safely.
History behind our 3-star Hotel L'Eterlou
The Hotel L'Eterlou with restuarant in Méribel centre is owned and operated by the Dallery Family, who have been an integral part of the town's history for three generations.
The family's hotel business was founded by Lucette and Marius in the 1960s, and since then, their son Claude has expanded and modernized the establishment.
In 2017, Claude's daughters Alexandra and Alicia assumed control and continued the family tradition of innovation by adding new rooms and renovating the bar, reception area, and other facilities.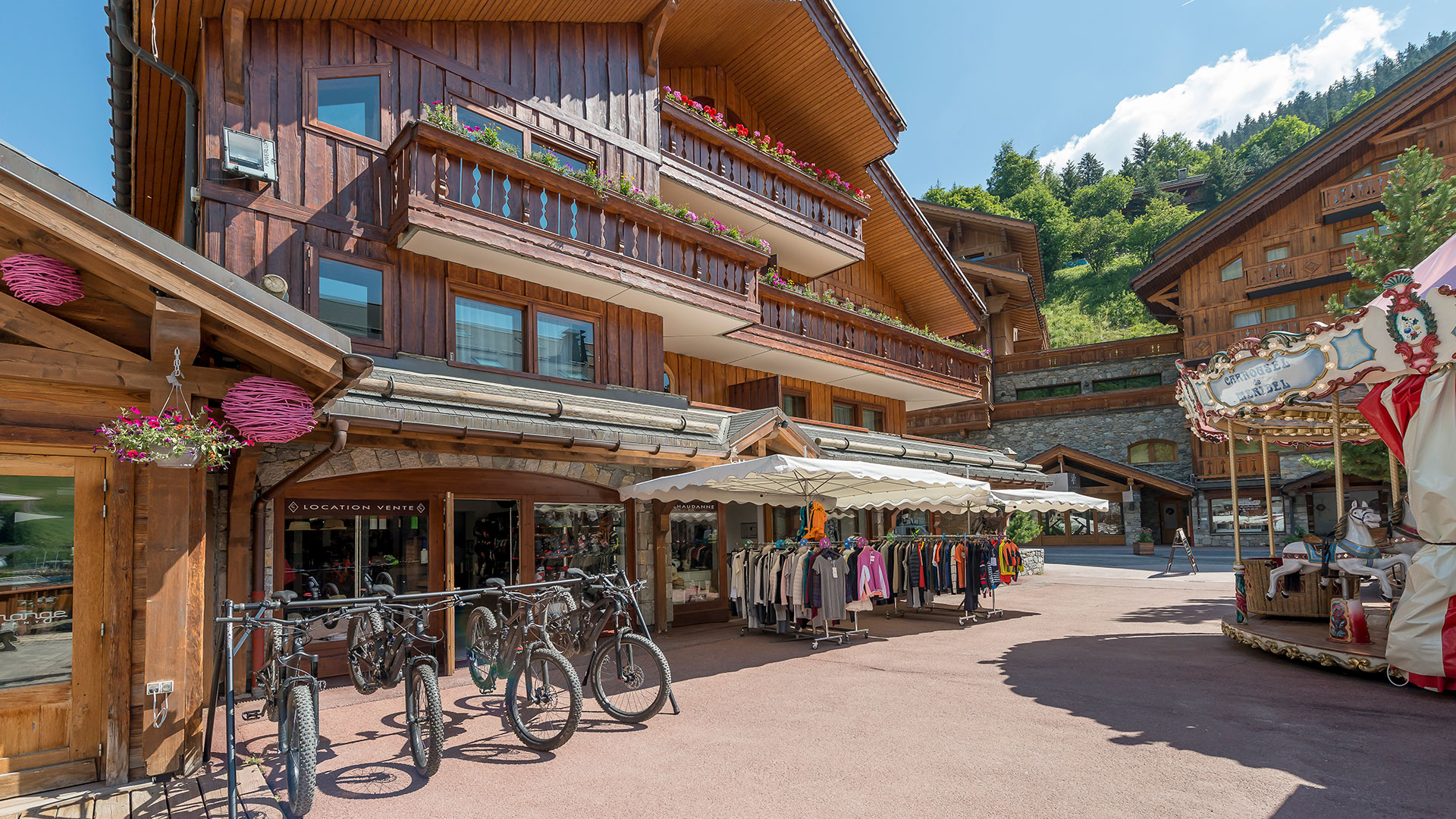 Ne passez pas à côté de nos meilleures offres.